I'm not sure how it has happened but it seems the time has come where I am to send my child to school. Not play school, not Montessori, but actual school. With the books and the learning and parent/teacher conferences. I'm meant to send my sensitive, people-pleasing child into a real school. This is a kid who recently asked us how one goes about buying a house ("First you study hard at school, then you love what you do and work hard at it. Then you make money."), how you find someone to marry ("You meet someone, and you become friends and then they are your boyfriend or girlfriend and then one day you decide to get married"), and the surprising question of how a baby gets into the mommy's tummy ("umm... mommies and daddies put them there?...").
You could say I was a bit nervous.
This child worries like his mother and plans like his father and when we dropped him into school for the first time last Friday I started crying thinking about the possible awkward years ahead of him. How will he make friends? How will he get on with so many new people while navigating a new place? Will it all really be okay?
Within 10 minutes he told us to leave the school. I think he's got this.
 "I want to be a photographer and only work during the week. Not the weekend." Dream big, kid.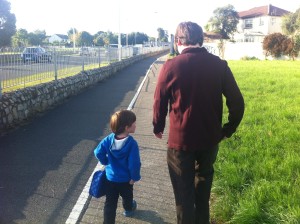 Marching towards school with his dad in tow.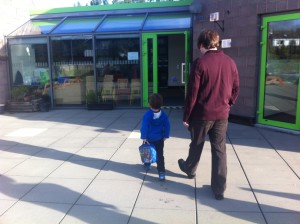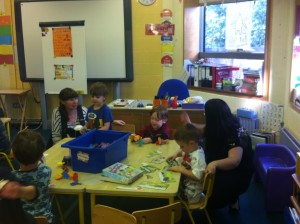 He didn't notice us walk away. Building towers is serious business, obviously.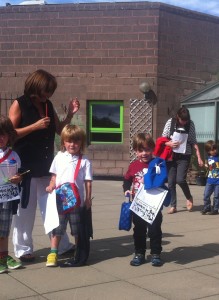 Done for the day with a huge smile, proving that his mother worries over nothing and that drink at noon really wasn't necessary.