This is taking every bit of courage I have in me. While I have sort of discussed this with my parents, I've only lightly touched on it with friends.
Leading up to today, I gave good thought to who I would vote for. Being known as the most conservative friend of all of the friends, the person who has voted Libertarian more than she has voted for any mainstream party, the girl who was a Young Republican at a liberal college has sort of shaped my identity for a while. It's scary to think about being anyone else despite seeing things differently. I had to admit to myself that I am different than I was 10 years ago -- that my thoughts and ideals are different; life and time and experience has changed me -- and that is okay.
Leading up to this election, these are a few things that I have come to know:
I know that there were too many comments coming out from a particular party about abortion, rape and birth control that I did not appreciated nor would I ever want to support.
I know that my years of living in Ireland, and my son becoming incredibly ill while in the US, has influenced my opinion on healthcare and how being healthy should not be a privilege for the rich only.
I know that I fully support the marriage of anyone who wants to get married.
I know that one of my favourite things to do is to annoy and challenge my Fox News watching father.
All of this led to the vote I cast today via email to the Bergen County, New Jersey Board of Elections: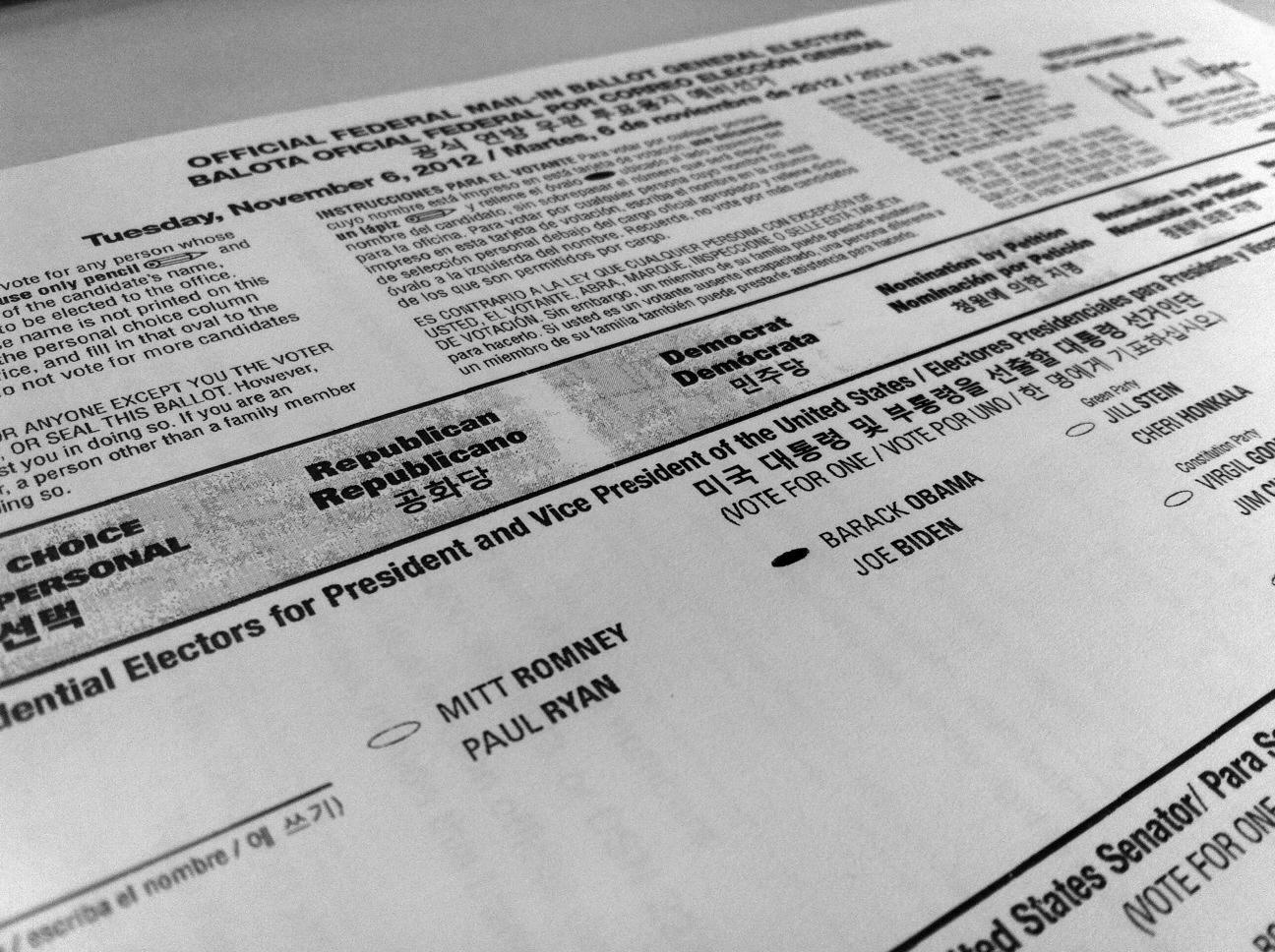 I was a Young Republican. One of my favourite books is The Fountainhead. I once wrote a paper about the evils of the welfare system. Despite who I was 12 or seven or even four years ago, today I voted for Barack Obama for President of the United States and not only am I okay with that, I am proud of that.