To celebrate our sixth anniversary, Bub and I went out to a fancier restaurant than we usually frequent. It's quasi-expensive, the clientele is about a decade older and a whole tax bracket above us, but the food is really lovely and it's rare we get such a treat.
Sorry, TGI Fridays.
There are a lot of reasons I love Bub. He's generous, and kind, and he has the loveliest blue eyes I've ever seen. Seeing him as a dad has made me love him more than I ever thought I could love any other person I didn't help create myself. We compliment each other like peas and carrots or a box of chocolates or something.
I know I am lucky that he has decided to spend his life with me.
Tonight, at our slightly fancier than usual restaurant, while I was making sexually suggestive hand gestures, he was eating sugar cubes and handfuls of salt on a dare. And we felt this was totally appropriate.
Could anyone seriously question why I plan to spend the rest of my days with this man?
Happy sixth anniversary, darling. May we continue to embarrass the people around us years to come.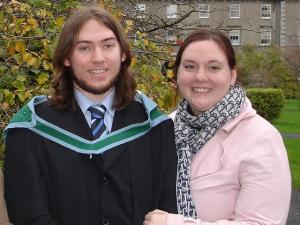 2005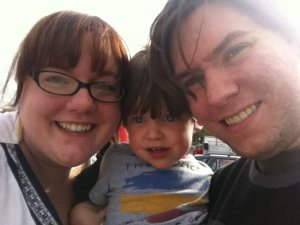 2011