I'm home from work today with someone who has tonsillitis. He has been running a temp for a few days, but we figured it was a summer cold. I might have callously laughed about sending him into summer montessori yesterday.
Sorry, parents of South Dublin.
Last night, though, he came in with some artwork from his school year.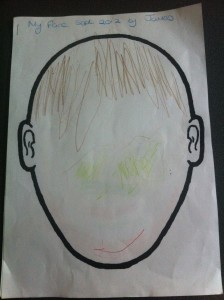 My Face September 2012, by James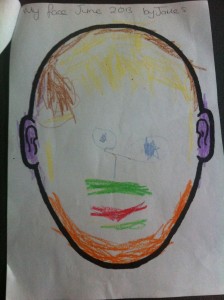 My Face June 2013, By James
Later today we're getting him a tool belt and a job.